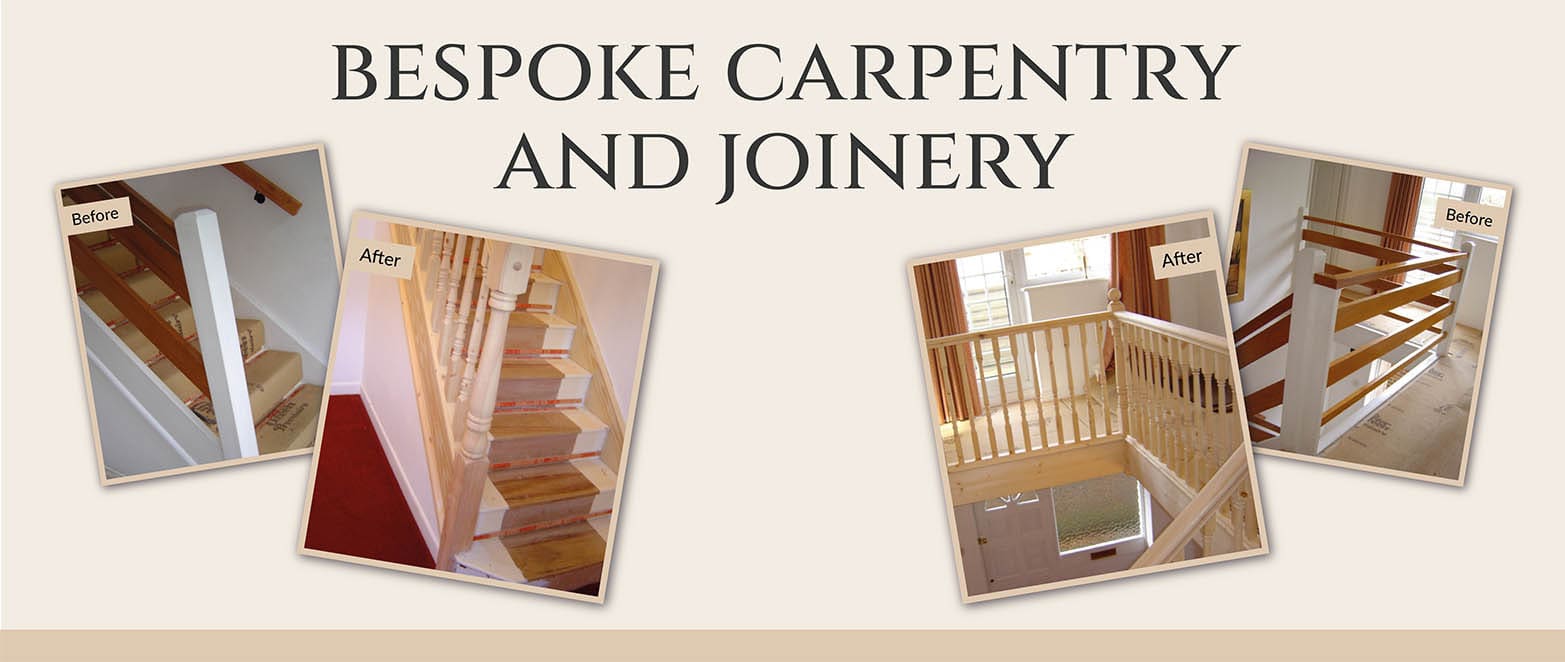 DH Carpentry
Bespoke Carpentry Services - Southampton
Our work includes bespoke carpentry, decking, pergolas, carports, refurbishment projects, building work, replacement and/or refurbishment of staircases, and fitting kitchens including perfect worktop joints. We can also undertake insurance work.
We are experts in staircase refurbishment and replacement, with extensive experience in this specialist area. We have transformed many homes by creating beautiful, bespoke staircases. Styles can be modern or traditional, and in oak, pine or other wood of your choice.
By having a strong network of other highly skilled tradesman, including an electrician and gas safe plumber, therefore we can also provide project and site management for any size job required. We offer free no obligation quotes and examples of the standard of our work can be seen in the gallery. We will always arrange a time to visit you when is convenient, even of an evening or weekend as we understand the restraints of everyday life and endeavour to make the process as simple as possible for you.
How To Find Us & Get In Touch!
Address: Southampton, SO181AJ
Telephone: 07976871694
Email Address: dhc@live.co.uk